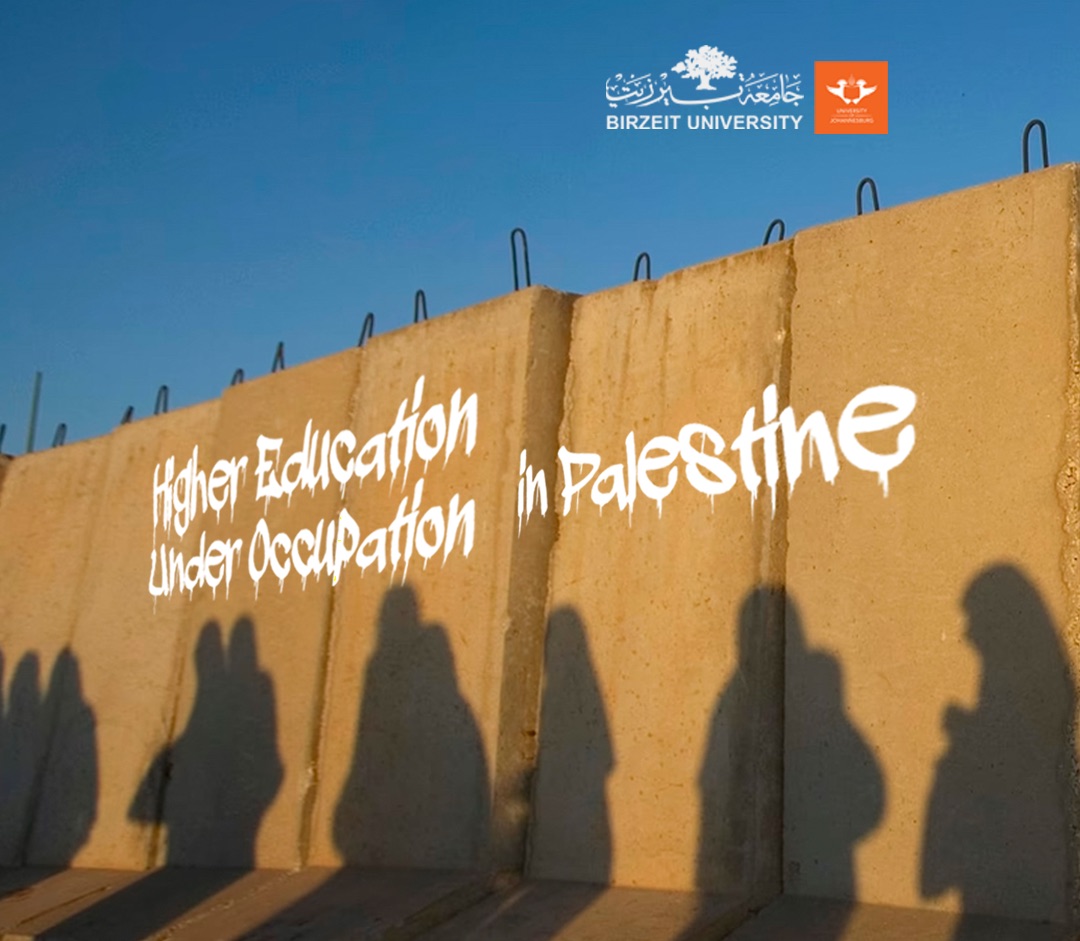 In a joint effort to spotlight and to promote an understanding of the ongoing struggle for human and education rights in Palestine, especially but not exclusively in the higher education sector, Birzeit University in Palestine and the University of Johannesburg have teamed up to provide a platform for deliberation, reflection and discussion through the internationally accredited journal, Education as Change. This scholarly writing collaboration not only seeks to dispel pro-Israeli claims about the apartheid state's benevolence towards Palestinians, but it also seeks to foreground the oppressive and stifling conditions that higher education institutions face under military siege and occupation in Palestine.
Education as Change invites Palestinian, South African and international, transdisciplinary scholars to critically analyse the state of higher education in Palestine. In particular, we invite scholarship that emphasises the consequences for poor and marginalised urban and rural communities. In this compendium of articles, whose linking theme is "Higher Education Under Occupation in Palestine", the journal hopes to capture scholarly reflections challenging extant Palestinian political, university and college leaderships, as well as to challenge continued efforts by the Israeli state in its efforts to delegitimise and to demonise Palestinian protest and resistance.
For this themed section, Education as Change will consider submissions that cover one or a combination of the following:
International Law (legal implications), the Oslo Accords and the State of Palestine
Political Economy of Higher Education in Palestine
Global Solidarity Movements and Civil Society in Palestine
Military Occupation and Apartheid: Pedagogical Implications for Palestine
Challenges of Higher Education in Palestine (donors, visas, university policies)
Curriculum and Higher Education
The Intifada, Student Struggles and Social Movements
Covid and Higher Education
Gender, Class and Governance in Higher Education
University and Political Governance of Higher Education
Face-to-Face and/versus Online Teaching and Learning
Non-formal and Informal Teaching and Learning
Ecological Education and Learning
All submissions are to be made online here : https://unisapressjournals.co.za/index.php/EAC/index
Deadline for Submissions (full articles including abstracts): 30 April 2023. You must register as an author on the journal's website and submit your article, which should be between 6 000 and 9 000 words.
Peer reviews and assessments of articles will be conducted between May and September 2023.
Publication: October, November, December 2023.
Use the Education as Change author guidelines at Submissions | Education as Change (unisapressjournals.co.za)
Please note that there is an Article Processing Charge of R7 125 if the manuscript is accepted for publication by Education as Change, and after peer reviews have been completed.
Articles submitted must align with the Journal's Focus and Scope:
Education as Change (EAC) is an accredited, peer-reviewed scholarly online journal that publishes original articles reflecting critically on issues of equality in education and on the ways in which educational practices contribute to transformation in non-formal, formal and informal contexts. EAC's Management Committee understands critique, mainly understood in the tradition of critical pedagogies, as a constructive process contributing towards a better world.
Contributions from and about marginalised communities, and from different knowledge traditions are encouraged. The articles could draw on any rigorous research methodology, as well as interdisciplinary, multidisciplinary and transdisciplinary approaches. Research of a very specialised or technical nature should be framed within relevant discourses. While specialised kinds of research are encouraged, authors are expected to write for a broader audience of educational researchers and practitioners without losing conceptual and theoretical depth and rigour. All sectors of education are covered in the journal. These include primary, secondary and tertiary education, adult education, worker education, educational policy and teacher education.
All correspondence and enquiries are to be addressed to:
Guest Editor: Associate Prof. Amir Khalil (Faculty of Law and Public Administration, Birzeit University, Palestine)
E-mail: [email protected]
Phone: +970 2 2982951
Guest Editor: Prof. Jehad Alshwaikh (Department of Curriculum and Instruction, Birzeit University, Faculty of Education)
Email: [email protected]
Dr. Na-iem Dollie (Editor-in-Chief: Education as Change, Centre for Education Rights and Transformation, University of Johannesburg)
E-mail: [email protected]
Phone: +27 76 8818317 (mobile)