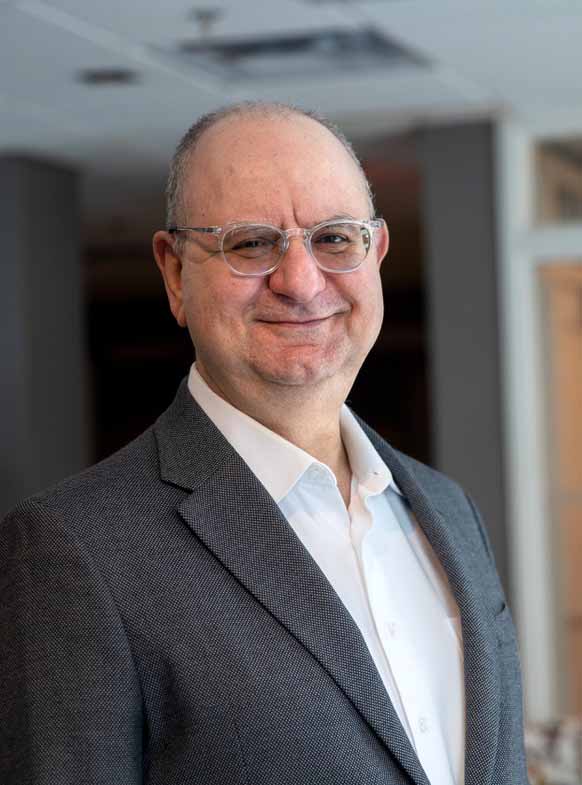 Beshara Doumani, the fifth president of Birzeit University, is a historian whose research focuses on social lives of ordinary people who have been neglected in mainstream scholarship. He has written on Palestinian peasants and merchants and on women and family life in Palestine and Lebanon during the Ottoman period. He also writes on the politics and ethics of knowledge production and has edited a book on academic freedom. 
Beshara Doumani comes to Birzeit from Brown University, where he holds the inaugural Mahmoud Darwish Chair for Palestinian Studies, the first endowed chair of its kind established at a U.S. university. He is the founding director of Brown University's Center for Middle East Studies, which he led from 2012 to 2018. In 2013, Doumani launched the New Directions in Palestinian Studies Research Initiative, which brings together scholars to advance engaged scholarship in this field. From 2008-2010 he led a team that produced the strategic plan for the establishment of the Palestinian Museum which borders Birzeit University.
Beshara Doumani is editor of the New Directions in Palestinian Studies book series published by the University of California Press and co-editor of the Jerusalem Quarterly. He also served for almost twenty years as a member of the Editorial Committee of the Journal of Palestine Studies and is currently a member of the Research Committee of the Institute of Palestine Studies. 
Doumani joined Brown University in 2012 after fourteen years at the University of California, Berkeley, and eight years at the University of Pennsylvania. He was awarded fellowships by the Woodrow Wilson International Center for Scholars in Washington, D.C, the Wissenschaftskolleg zu Berlin, the Radcliffe Institute for Advanced Study at Harvard University; and the Institute for Advanced Studies at Princeton.
Beshara Doumani's received his Ph.D. from Georgetown University in Washington, D.C., and BA from Kenyon College in Gambier, Ohio. His appointment as president begins exactly four decades after he began his teaching career as an instructor in the Department of Philosophy and Cultural Studies at Birzeit University in 1981. His return to Birzeit is driven by his desire to contribute to the leading Palestinian academic institution that has played a central role in the struggle of Palestinians for freedom and justice.