The First International Graduate Student Conference in the Social Sciences
The Ph.D. Program in the Social Sciences cordially invites you to the First International Graduate Student Conference in the Social Sciences
"Towards Anti-Hegemonic Knowledge Paradigms: Space, Place, Mobility and Power"
The Conference will bring together 25 Ph.D. students, post-doctoral scholars and early career academics from different regions of the world, especially from the Global South.
To confirm your attendance, kindly register via this link.
Please note: registration is necessary if you are not a student or faculty member at BirzeitUniversity, as the conference coincides with the Students Union Elections. All attendees must be registered beforehand to enter the campus.
For more information or questions please call us at 298-2000, extension 5430 or contact us via email:[email protected]​
For conference webpage and program .
Simultaneous translation will be provided in all sessions.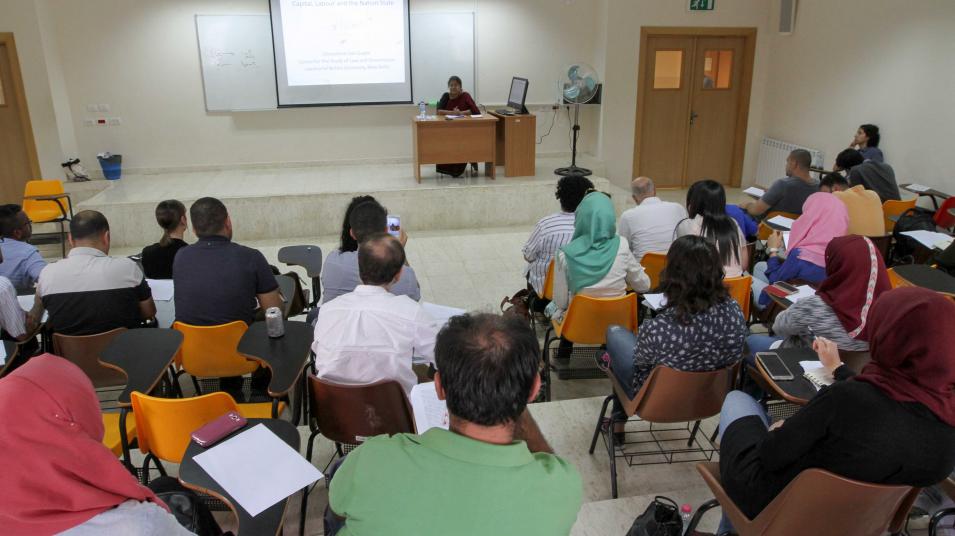 Venue:
the Institute of Law Annex Building, Room 243
Confirm attendance/participation?:
No
02-298-2000, extension 5430