The page you are looking for doesn't exist. We are sorry :'(
You may want to try a site seach.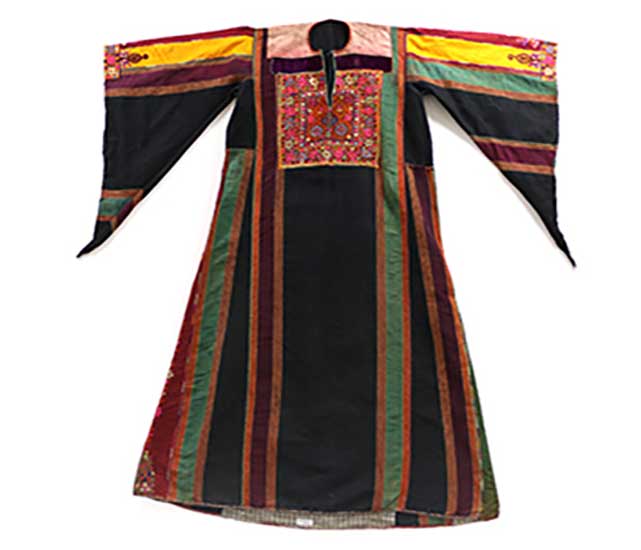 Ikhdari Dress (Malaq)
Malak Dress made with Ikhdari cloth with green, burgundy, orange and black stripes. The front side of the dress shows the original cloth colors without embroidery, while the back side shows 4 horizontal stripes of the cloth.
[url:path]