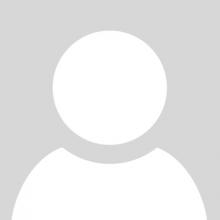 Faculty Member - Department Of Pharmacy
Hani Shtaya: Assistant Prof.in Pharmaceutics / Pharmaceutical Technology at Birzeit University, Ph.D. of Pharmaceutics & Pharmaceutical Technology, Department of Pharmacy, National and Capodistrian University of Athens.(First Class Honours, 10/10). The subject of Doctoral thesis: ''Preparation and evaluation of multi-layer tablets from polymers''.
Experience
18-4-2013 -Until now Director of Sameh Darwazeh Institute of Industrial Pharmacy, Birzeit University.
1-9-2015- 20-8-2016, Director of Mater Industrial Pharmaceutical Technology, Birzeit University.
10-8-2012- 30-8-2015, Acting chair of Pharm D. Birzeit University,
2/2012-8/2012 Assistant professor, Bitzeit University, Pharm D program (Part-time)
01/11/2003 Until 8-2012: Work in R&D Department of Birzeit Pharmaceutical Co. My major responsibility was to develop generic drugs(liquid, solid and semi-solid dosage form), Technology Transfer From R&D to Production, Technology Transfer From High Shear Granulator to FBD for Solid Dosage Form.
Ongoing research:
1-    Effect of Beverage combustion on  drug absorption of different drugs
"This project aims to evaluate the possible interactions between some selected drugs and to help healthcare professionals and patients to become more knowledgeable about drug-beverage interactions to avoid their occurrence as they may affect the drug's efficacy in a very significant way"
2- L- Ascorbic Acid ,dl-  Alpha – tocopherol acetate and grape seed oil as   depigmentation agents
"The main goal of this research is to identify if vitamin C alone has a whitening effect, and if the combination of vitamin C with Vitamin E and /or grape seed extract will give a whitening effect. Also to determine the safest concentrations of the above ingredients that will produce whitening effects" 
 3-    Formulation And Evaluation Of Two Layer Ibuprofen Tablets 
4-    The antimicrobial, antifungal and anti-cancer effects of Amygdalin B17 from Palestinian almond 
5-    Development of nasal drops from Ecballium Elaterium plant for jaundice تم دعم المشروع لجنة ابحاث طلبة البكلوريوس
6-    SULTA gene among the middle east population 
This project conducted in cooperation with researchers from BZU and researchers from Petra University. In progress
"In this study, we have enrolled samples for detection of polymorphism and allele frequencies of one gene of the drug metabolizing enzymes encoding for phenol sulfotransferase SULT1A1. Using standard PCR method followed by Restriction fragment length polymorphism (RFLP). Two alleles; SULT1A1*1 and SULT1A1*2 of SULT1A1 gene could be detected and the genotypes of SULT1A1*1 homozygousity and heterozygosity could be clearly defined and discriminated"
 7-    Breast cancer (BRACA1,BRACA2) AMONG Jordanian Females 
This project conducted in cooperation with researchers from BZU and researchers from Petra University. In progress  
"In the current study, the five most pathogenic mutations in the BRCA1 was studied using a robust and sensitive in vitro nucleic acid amplification test based on DNA sequencing technology for genotyping the single-nucleotide mutations screening. Furthermore, the frequencies of the mutations in BRCA1 was compared to the data provided by WHO databases for the MENA region and worldwide"
8- Analysis of nicotine cartridge solution and electronic-cigarettes vapor withdrawn from e-cigarettes sold in the Palestinian Market: health hazardous components determination.
 9- Lifestyle and molecular Determinants of Vitamin D deficiency in Birzeit University: A study on Birzeit University Students
Supervisor for Master thesis :
1-     Using Palestinian "Zaatar" extract as Natural preservatives for pediatric liquid oral dosage forms  Supervisor
2-   Pharmaceutical Serialization   Supervisor
3- Preparation of Topical diclofenac sodium spray and investigation the effect of different penetration enhancers on the drug permeation rate. Co-supervisor
4- Florfenicol & Flunixin meglumine Injectable solution Formulation & development 
5-      Antimicrobial Activity Of Medicinal Plants Extract (Essential Oils And Hydrosol), And Their Potential Uses As Natural Preservatives In Nonsterile Multiple Dosage Pharmaceutical Forms
               Co-supervisor/ Clinical Laboratory Science / Birzeit University
6- External examiner for Master thesis: Formulation and evaluation of Immediate-release Pregabalin Tablets / Al- Quds University/ Master of Applied and Industrial Technology Department of Science and Technology
7-      External examiner for Masterthesis:: Fate of Pharmaceutical Compounds in Wadi AlQilt Catchment Area Birzeit University /Water Engineering M.Sc. program in Water and Environmental Studies Institute
Interests are: Development pharmaceutical dosage forms such as multi-layer solid dosage forms, sustained release dosage forms, encapsulation. Study of various polymers used in controlled release systems. Reformulation studies. Conventional and Novel Delivery Systems. Uses of Herbal extracts in pharmaceutical preparations.
'Anticancer, antibacterial, and antifungal activities of Arum Palaestinum plant extracts', Hani Naseef*, Heba Qadadha, Yara Abu Asfour, Israr Sabri, Fuad Al-Rimawi, Luay Abu-Qatouseh and Mohammad Farraj, World Journal of Pharmaceutical Research, Volume 6, Issue 15, 31-43., DOI : 10.20959/wjpr201715-10091

Development and Validation of a Stability-Indicating HPLC Method for the Simultaneous Determination of Florfenicol and Flunixin Meglumine Combination in an Injectable Solution

Nidal Batrawi, Hani Naseef and Fuad Al-Rimawi

J Anal Methods Chem. 2017;2017:1529280. doi: 10.1155/2017/1529280. Epub 2017 Jul 11.

Formulation and evaluation of oral biphasic drug delivery system of Metronidazole using HPMC polymer, Hani Naseef , Aseel Samaro, Moammal S. Qurt, Haneen Nakhleh, Noorhan Kadamani, Ramzi Moqadi, Mohammed Enaya, International Journal of Pharmaceutical Science Invention (IJPSI) ,Volume5,Issue 7,2016,p22-30

Two and three-layer tablet drug delivery systems for oral sustained release of soluble and poorly soluble drugs, M. Efentakis, H. Naseef, M. Vlachou,  Drug Development and Industrial Pharmacy, 2010; 36(8): 903–916

Utilization of hydrophilic swellable polymers as carriers for sustained dryg delivery from matrices and three layer tablet systems, Marilena Vlachou, Hani Naseef and Manuel Efentakis*, Current Drug Delivery, 2010, 7, 334-342

Effect of Impeller Blade Height on the Drop Size Distribution in Agitated Dispersions, H. Naseef, A. Soultan, M. Stamatoudis  , Chemical Engineering & Technology  , Volume 29, Issue 5  , 2006 m  583-587  

Image analysis studies of dimensional changes in swellable hydrophilic polymer matrices, Marilena Vlachou*, Hani Naseef and Manuel Efentakis,POLYMERS FOR ADVANCED TECHNOLOGIES,Polym. Adv. Technol. 2004; 15: 683–689

Sulfasalazine matrix coating with low mw DL-POLY (LACTIC ACID), Naseef Hani, Efentakis Manolis, Vlachou Marilena, European journal of Drug Metabolism and Pharmacokinetics   vol. 28, No 1, Special Issue   2003,   65-66  

Image analysis studies of water transport and dimensional changes in hydrophilic swellable polymer matrices, Naseef Hani, Efentakis Manolis, Vlachou Marilena,

European journal of Drug Metabolism and Pharmacokinetics,. vol. 28, , No 1, Special Issue, 2003 ,   31  

Swelling properties of various polymers used in controlled release systems,Vlachou M1, Naseef H, Efentakis M, Tarantili PA, Andreopoulos AG.J Biomater Appl. 2001 Oct;16(2):125-38.
Polymers for use in controlled release systems: The effect of surfactants on their swelling properties, M. Vlachou, N. Hani, M. Efentakis, P. Tarantili, A.G. Andreopoulos  ,J Biomater Appl. 2000 Jul;15(1):65-77