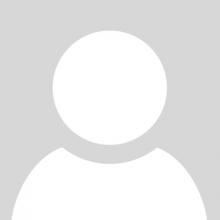 Biography:
CURRICULUM VITA- SHORT
 Name: Diana Sayej-Naser
Position: Library Director
Institution: Birzeit University
Marital status: Married
Address: Birzeit University Main Library
P.O. BOX "  14 " Birzeit- Palestine
Tel . : + 972-2-2982006
Fax   : + 972-2- 2982901
Email : [email protected] – [email protected]
EDUCATIONAL BACKGROUND
1983       : Master of Library and Information Science (MLS) / Indiana University-
                   Indiana- U.S.A.             
1976-1980 : Bachelor of Arts, Major: Teaching English as a Foreign Language
1980       : Teaching Diploma / Birzeit University- Birzeit- Palestine.
1975         : High School Certificate ( Tawjihi ) / St. Joseph School- Jerusalem- Palestine      
WORK EXPERIENCE
1998-         : Library Director – Birzeit University Main Library
1995-1998 : Head Librarian – To establish the Law Institute Library – BZU
1983-1995 : Head of Cataloging Department – BZU Main Library
1975-1976 : School Teacher / St. Joseph School – Jerusalem – Palestine
1980-1997 : Teaching Library Skills Course to Freshman Students, BZU
1990-1997 : Head of Administrative Board , Voluntarily / Birzeit Public Library /
                    and a member of the Board of Trustees.
1995-1996 : Faculty member/ "Diploma Program for Librarians"/ Palestine Technical
      College – Ministry of Education - Ramallah.
1996-2002 : Participating in the Teaching Program for the Master students / Law  
                   Institute / BZU in the course " Information Technology " on: The Use of
                   The Library and Its Computer System, Minisis.
2002-2004 : Participating in the teaching program for the Diploma for lawyers, and
                    judges offered by the Institute of Law/ BZU.
RESEARCH
I have written several papers presented at conferences, symposiums and workshops locally, regionally and internationally.
TRAINING COURSES, CONFERENCES, SEMINARS AND WORKSHOPS:
Participated in tens of training courses and workshops related to the profession, locally, regionally and internationally.
MEMBERSHIPS IN PROFESSIONAL ASSOCIATIONS AND COMMITTEES
INTERNATIONAL FEDERATION OF LIBRARY ASSOCIATIONS " IFLA " member, 1990-
PUBLIC LIBRARY – Birzeit , Member of Board of Trustees & Head of Administrative Board, 1990-1997.
PALESTINIAN LIBRARY AND INFORMATION ASSOCIATION " PLIA " , MEMBER of the Administrative Board, 1995- 1997and a regular member, 1998-
Vice President of PLIA 1997-2000.
TRAINING COMMITTEE – PLIA : HEAD 1995- June 1998.
NATIONAL LIBRARY COMMITTEE, Ministry of Culture / Member, 1996 .
COMMITTEE on CURRICULUM DEVELOPMENT / Library Programs, Ministry of Education / Member , 1996 .
ARAB FEDERATION FOR LIBRARIES & INFORMATION " AFLI " , 1996-   MEMBER and a COORDINATOR for Palestine from 1996-1998 .
ACADEMIC LIBRARIES COMMITTEE – Ministry of Higher Education – Member, 1998-    
COMMITTEE ON STUDYING THE NEEDS FOR A LIBRARY SCHOOL OR A LIBRARY PROGRAM IN PALESTINE . A joint project between the British Council and the Ministry of Higher Education / Member, 1999-2001.
ACRL ( ASSOCIATION OF COLLEGE AND RESEARCH LIBRARIES ) , member, 1999-
THE VIRTUAL LIBRARY PROJECT. A joint project among the EU, The UNESCO and the Center of the Book in Arles-France / Coordinator, 2002-2004.
MEMBER OF THE SCIENTIFIC COMMITTEE / International Conference on libraries from a human rights perspective " This conference –organized by RCHRS (Ramallah Center For Human Rights Studies) in cooperation with IFLA" , from 31-3-2008 till 2-4-2008.
ADVISORY BOARDS:
Serve as Country Coordinator to Eifl (Electronic Information For Libraries) to help create a national consortium since June 2005.
PALICO (Palestinian Library and Information Consortium) / General and Licensing Coordinator since June 2005.
Serve as a member on eIFL Advisory Board for the period from 2008-2010 and 2014-2016.
Serve as member on the LAP (Librarians and Archivists with Palestine) Adivisory Board since June 2014.
COMMUNITY WORK
Establishing Birzeit Public Library with a group of Birzeiti Academics in 1990.
A member of the Advisory Committee- Ministry of Culture to run a survey on the status of libraries and librarians in Palestine, March 1995.
A member of the administrative Board- Birzeit Society- and served on the steering Committee- Birzeit Society Conference- July 1998.
Establsing the Children's library at the Women's Charitable Society- Birzeit in summer 2016.
A member of Birzeit Women's Charitable Society, Rozana, and other social organizations.
CONSULTANCY
Participating in training librarians in courses held by different associations, such as British Council, Ma'an Center, Ministry of Education, Tamer Institute… etc.
Assisting different types of libraries in technical and technological services upon request.
Participating in training teachers from private and governmental schools in cataloging and classification of library materials/ Ministry of Education- Ramallah/ February and August 1996.
Teaching on a Library skills course to trainees from different public and children libraries held at Tamer Institute in cooperation with the British Council in Ramallah, between the 27th and 29th of August 2005.
Consultancy work with UNDP and AFD (Academy of French Development) to help establish the Mental Health Library/ Ministry of Health- Palestine, from January 2009 till June 2011. I was the project manager.
On demand for any consultancy Projects related to Libraries and librarians.
AWARDS:
Awarded a fabulous prize through eIFL (Electronic Information for Libraries) for suggesting the best title and plan for the Online course: "Copyright Laws for Librarians: a Distance Learning Course" This was announced in the eIFL Newsletter of January-February 2008.
UNESCO Award for the success story of Birzeit University using open source system to run old computers. This was announced by eIFL in June 2008.
LANGUAGES
n  ARABIC
n  ENGLISH
n  FRENCH