Community and Public Health

Contributing to health improvements and system building by upgrading and strengthening the conceptual, methodological and practical capacity of Palestinian health professionals and improving public health practice.

MPH admits students from a range of disciplines, with physicians, dentists, veterinarians, pharmacists, nurses and midwives studying side by side with other health professionals, nutritionists, engineers, economists, school teachers, and students who have science and social science Bachelor's degrees. This ensures that team work and inter-sectoral collaboration is instilled in students early on, and as part of the teaching process. This is also compatible with the principle that public health must be practiced inside and outside health services, including in school, community and the wider society.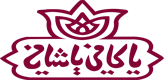 Enable students to approach health-related problems with an appreciation of the broad determinants of health, including the social, political, and economic determinants in addition to the biomedical ones.
Provide students with a foundation of concepts necessary for rational, efficient, effective, and ethical practice of public health, which is relevant to the needs and aspirations of the Palestinian community.
Equip students with the analytical and technical skills necessary for identification of health-related problems, design of appropriate interventions, monitoring, and evaluation of practices.
Enable students to approach health conditions and services with the notion of inter-sectoral cooperation as an essential component of system-building.
Demonstrate understanding of basic public health concepts.
Identify the main components of a health-promoting environment.
Define the roles of main actors in public health practice.
Illustrate knowledge of basic management functions.
Utilize and critique public health literature

.

Interpret public health information and research results.
Analyze community and population health and health care systems and policies

.

Analyze the biomedical (biological, physical) and non-biomedical (social, economic, and political) determinants of a health

.

Apply epidemiological principles in managing public health issues and select suitable study designs.
Conduct basic data collection and analysis of quantitative and qualitative methods.
Effectively communicate health information to stakeholders.
Apply ethical principles in research and practice.
Cite evidence on various public health issues.
Different health providers employ more than 70% of the program graduates. Our MPH qualifies student to work and get promoted in the following institutions:
Various ministries.
Local NGOs.
International NGOs.
UNRWA, WHO, UNIICEF …etc.
Universities and research institutions.
Private sector.
The Master in Public Health is awarded upon successful completion of at least 36 credit hours divided as follows:
Compulsory Courses: (16 credit hours)
| | | |
| --- | --- | --- |
| Course No. | Course Title | Prerequisite(s) |
| | Classical Epidemiology |   |
| | Communication and Training Skills I |   |
| | Social Epidemiology |   |
| | Health Planning and Management |   |
| | Research Methods and Data Collection |   |
| | Health Statistics |   |
Note: All students are required to complete HLTH633 within the first 15 credits of their registration in the program.
2.  Elective courses: (14 credit hours)
| | | |
| --- | --- | --- |
| Course No. | Course Title  | Prerequisite(s)  |
| | Management of Resources in the Health System |   |
| | Principles of Primary Health Care | |
| | Advanced Classical and Social Epidemiology | |
| | Family Health |   |
| | Introduction to Environmental Health |   |
| | Communication and Training Skills II | |
| | Health Policy and Planning | HLTH632 or instructor's approval |
| | International Health Systems |   |
| | A Public Health Approach to Communicable and Non-communicable Diseases |   |
| | Health and Society | HLTH631 or concurrent |
| | Gender and Health | HLTH631 or concurrent |
| | Special Topics |   |
| | Health Financing Policies | |
| HLTH733 | Health Economics | |
| | Selected Topics |   |
| | Population and Development |   |
3. Successful completion of one of the following tracks (6 credit hours)
A Bachelor degree from an accredited university with a minimum "good" standing.
A Bachelor specialty in general medicine, dentistry, nursing, one of the medical professions, or other specialties related to public health (such as nutrition, statistics, engineering, environment, management, economics, education, sociology, or psychology).
Passing ICPH's English proficiency examination.
Work experience in a field related to public health is preferred.