The opening of GLIMMER OF A GROVE BEYOND
The Palestinian Museum invites you to attend the opening of
GLIMMER OF A GROVE BEYOND
Visual journeys through the landscape: curated selection from the Museum's permanent collection of Palestinian political posters
Curator: Adele Jarrar
Join the curator's tour at 15:00
About the show
Glimmer of a Grove Beyond explores representations of Palestinian land and natural geography through an array of political posters drawn from the Palestinian Museum's permanent collection. The collection includes a set of 540 Palestinian political posters, produced between the late-1960s and early-1990s, which were collected and generously donated by ambassador Ali Kazak.
The curated show addresses the notion of landscape and the alterations inflicted on Palestine's geography, sometimes represented through orientalist photography, and at times as lost geography or as fantasy. Those alterations shaped the political project and ideologies of the day, which in turn were reflected in the artistic and visual languages employed in posters.
Glimmer of a Grove Beyond aims to outline links among the various artistic styles and methods of landscape representation, in addition to their fluctuating relation to the contemporary political project and historical circumstance.
The show runs until 5 April 2020, daily from 9:00 to 17:00, except Fridays.
For more information click here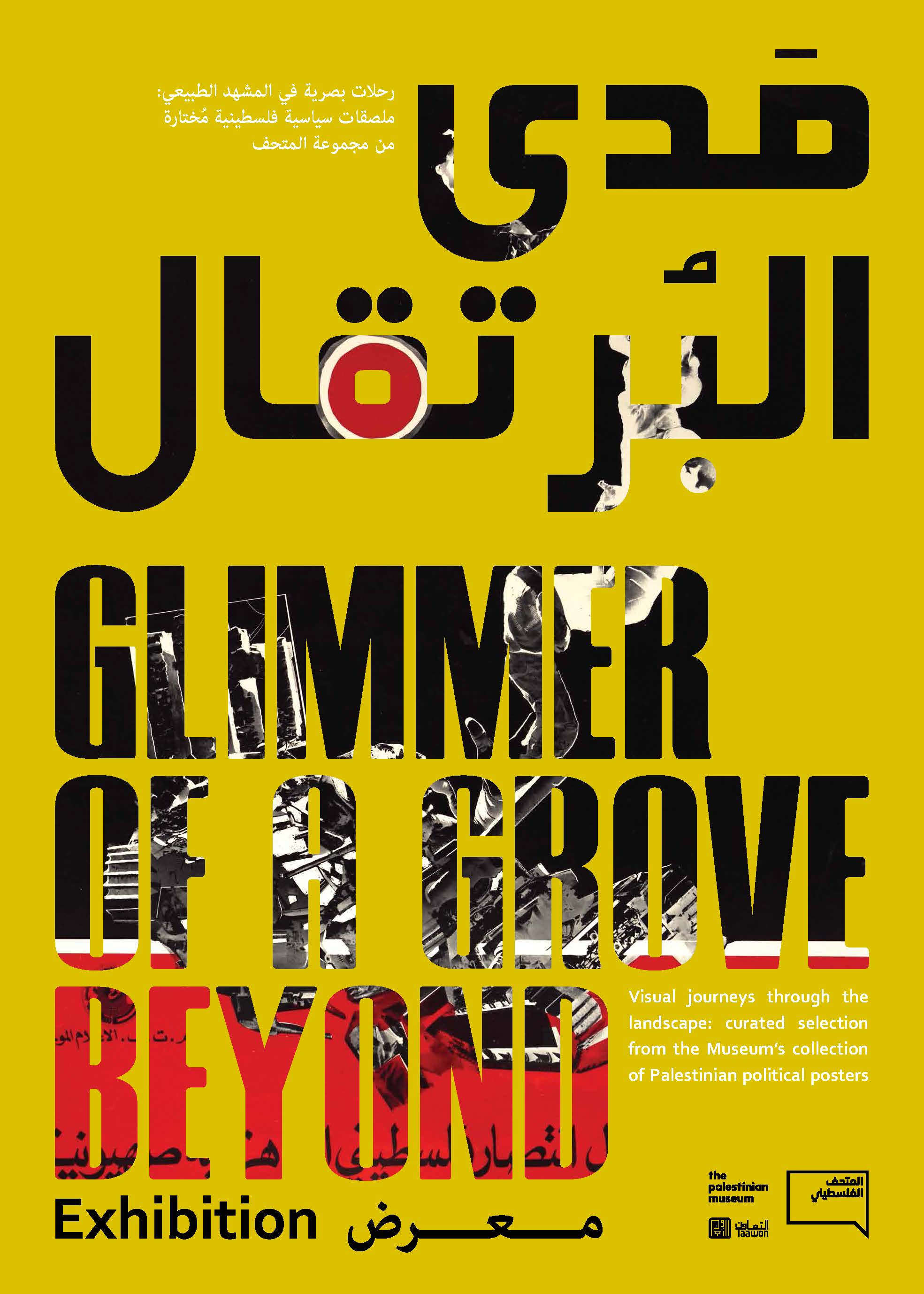 Venue:
The Palestinian Museum
Confirm attendance/participation?:
No