Until the last drop: PADUCO aims to revitalize the water sector in Palestine
"The Palestinian-Dutch Academic Cooperation Program on Water (PADUCO) aims to bolster institutional and organizational capabilities in the water sector on the medium- and long-term, with regards to the provision and management of water resources," said Rashed Al-Sa'ed, director of the Institute of Environmental and Water Studies.
Birzeit University, in cooperation with the University of Twente, was instrumental in the launch of the Palestinian-Dutch Academic Cooperation Program on Water, which was founded in 2012 with the support of the Dutch Ministry of Foreign Affairs.
"The program," added Al-Sa'ed, "facilitates the production of practical research projects that serve to close the knowledge gap in the water sector. These projects are designed to meet the real needs in the water, environment, and agriculture sectors – the program was designed in collaboration with the Palestinian Water Authority, Ministry of Agriculture, and the Environment Quality Authority."
PADUCO is a two-stage project, the first of which was implemented in the period spanning from December 2013 until September 2016, and the second began on October 2016 and will continue until December 2019.
The program, executed in partnership with various governmental and non-governmental organizations, aims to raise awareness on water and the issues surrounding it by holding training courses for students, farmers, researchers, or decision-makers; developing college curricula; and providing exchange opportunities for students and staff members.
One key aspect of the program is its array of partnerships with Palestinian universities, such as Birzeit University, Al-Quds University, An-Najah National University, Palestine Polytechnic University, Palestine Technical University – Kadoorie, and the Islamic University of Gaza, as well as Dutch universities, such as the University of Twente, Delft University of Technology, IHE Delft Institute for Water Education, Wageningen University and Research, and Vrije Universiteit Amsterdam (the Free University of Amsterdam).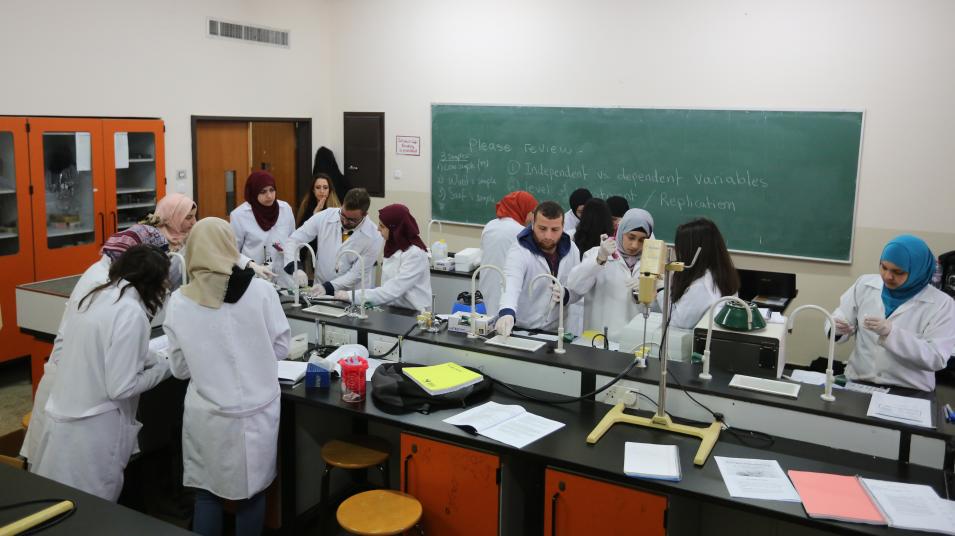 The program is directed by a steering committee and an administrative committee – representing partner universities – in addition to an advisory committee representing Palestinian governmental organizations. A team comprising Professor Gül Özerol, from the University of Twente, and Professor Maher Abu-Madi, from Birzeit University, will operate as the program's management-coordination team.
There are five wide-scale research projects and ten small-scale research projects currently implemented under the program by a number of Palestinian and Dutch researchers, who represent universities, non-governmental organizations, and private companies. The research projects revolve around two main themes: water quality and pollution.
As such, the projects address industrial wastewater treatment and recycling, environmental impact, protection of water resources, provision of water and water needs, and water facilities management and services.
The Institute of Environmental and Water Studies was established in 2001 to assist in the Palestinian water and environmental sectors and improve the utilization of water through research projects, studies, training, education, and consultations under national and international partnerships.