Student affairs screens 'Shrouds of Darkness,' hosts author to discuss Israeli interrogation techniques
The Cinema Club, part of the Deanship of Student Affairs at Birzeit University, held a screening of "The Shrouds of Darkness," a film by Mohammad Salah Farhan that delves into the experiences of Palestinian political prisoners in Israeli detention centers and the brutal interrogation techniques to which they're subjected, on Thursday, November 22, 2018. 
The film is based upon the novel of the same name by Walid Al-Hodali, who was held in Israeli prisons for 15 years, during which he wrote three novels, including "The Shrouds of Darkness." The novel tells the story of Amer, who - along with his friends - is imprisoned and interrogated by Israeli intelligence officers.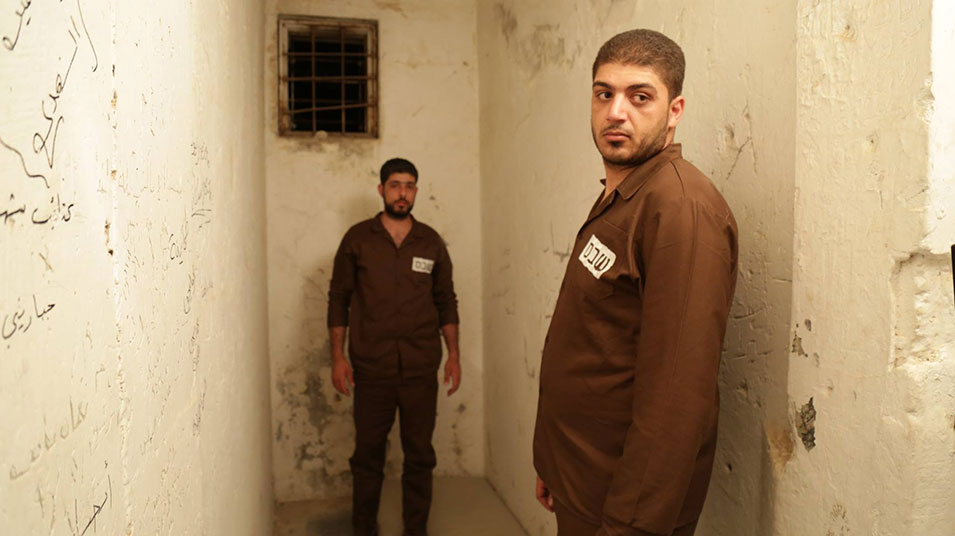 "Knowledge about Israeli interrogation techniques makes a difference when you're alone, surrounded by four walls for 23 hours a day," said  Al-Hodali, who was present for the screening of the film. "The novel and the film are two of the ways we could increase security awareness in this country." 
Al-Hodali noted that "Shrouds of Darkness" is one of a number of novels he wrote to warn Palestinians about Israeli interrogation techniques, such as the "Canaries Technique," where an undercover Israeli agent is put into the cell with the Palestinian prisoner and, under the pretense of friendship, begins asking him increasingly security-related questions. Sometimes, Palestinians themselves are forced into becoming "canaries" for the Israeli military intelligence services, under the threat of torture and beatings.