Birzeit museum remembers Lydda in sixth Cities Exhibition
The Birzeit University Museum inaugurated the sixth Cities Exhibition, entitled "Lydda - A Garden Disremembered," on Thursday, October 4, 2018.
Organized together with the A. M. Qattan Foundation under the Fourth Qalandia International, the exhibition examines the controversies and analogies dealing with the imported British colonial planning paradigm and what that paradigm entails from post-industrial spatial forms and ethos. 
The exhibition includes, in addition to the showcased works of art, a tour through Lydda, discussions on Qattan's Solidarity manifesto, and lectures which deal with the industrial impact of Lydda refugees and discuss the book "In the Land of My Birth: a Palestinian Boyhood," by Reja-e Busailah. 
Vice President for Community Affairs Dr. Asem Khalil emphasized the exhibition's role in cementing the history of Palestinian villages destroyed by the Israeli Occupation and highlighted how the works in the exhibition were primarily inspired by stories and testimonials of Israeli violence, killings, and forced displacement of Lydda's Palestinians.  
"When we look at historical records, we don't view them as just instruments that document history, or as  forms of nostalgia for a golden age that preceded the 1948 Nakba, but also as the spaces in which various theses on the old, the present, and the new intersect," said Khalil.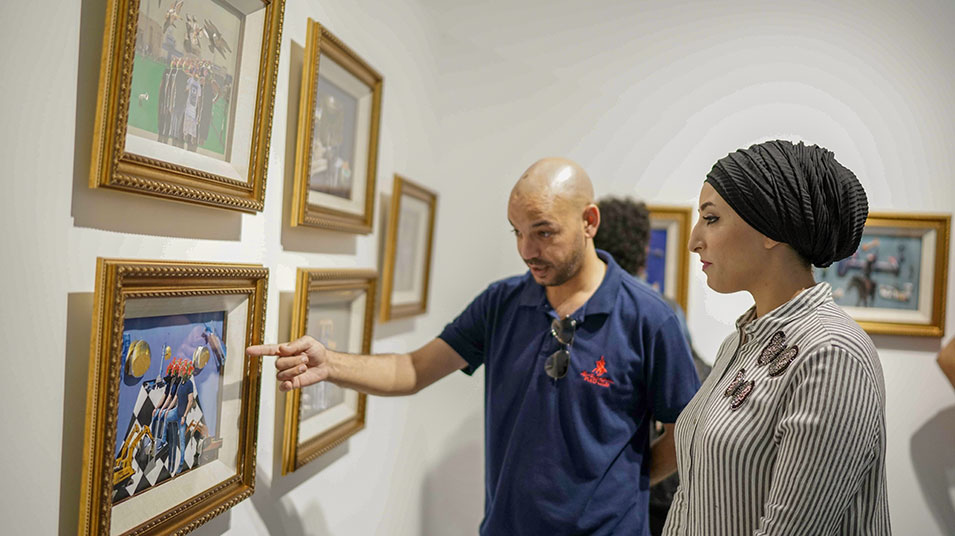 Fida Touma, deputy director general of the A.M. Qattan Foundation, underscored the strategic partnership with the Birzeit University Museum, noting that "Lydda - A Garden Disremembered" was the second exhibition held together with the museum in 2018, the first being "On Women in Revolutions" in February.  
Touma also emphasized the A.M. Qattan Foundation's partnership with Qalandia International - which started in 2012 and has yielded four iterations of the contemporary art event -  and noted the event's role in exhibiting and raising awareness of visual arts to the Palestinian and international audiences.
Dr. Yazid Anani, director of the Public Programme at the A.M. Qattan Foundation and previously a professor of architecture at Birzeit University, discussed the exhibition's activities, which include holding lectures and screening films on Lydda and touring the city itself on a "socio-political trail that brings attendees closer to the town." 
Anani commented on the Cities Exhibition, saying: "The exhibition began with Jerusalem, and later examined Ramallah, Jericho, Nablus, and Gaza. This time, we decided to move away from the central areas of Palestine and analyze cities situated on the coast, such as Haifa and Jaffa, but those were extensively studied - we wanted to include marginalized cities. As such, we decided to examine cities not normally included in the current local discourse, such as Lydda and Ramlah. In the future, I would like to see the Cities Exhibition move to cities in the Palestinian diaspora." 
Notably, this is the first time that the exhibition, which will run until January 15, 2019, has a committee of curators, which include: Vera Tamari, Iyad Issa, Amer Shomali, Ziad Haj Ali, Yazid Anani, and Abed Alrahman Shabaneh.