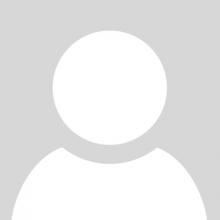 Academic Researcher - Institute Of Law
Dr Mari holds the Ph.D.
(Law) degree from the University of Ulster, N.I., U.K., (2001), the LL.M. degree
from the Queen's University Belfast, N.I., U.K. (1995), and the BA degree in
law from the University of Jordan, Amman (1990).
Dr. Mari has authored
a number of publications dealing with various legal and human rights issues,
has taught law, human rights and negotiation strategies at the Birzeit
University, Birzeit, Palestine, and the Beirut Arab University, Beirut,
Lebanon, and has previously worked with a number of Palestinian human rights
organizations and donor-funded programs, on issues dealing with human rights
and justice sector reform.
Dr. Mari is currently
Senior Researcher (human rights) at the Institute of Law, Birzeit University,
and in this capacity
heads the Human Rights and International Humanitarian Law Secretariat in the
oPt. Dr Mari is member of the
Steering Committee of the Arab Academic Human Rights Network (AAHRN),
representing the Birzeit University Institute of Law and member of the
Palestine Bar Association.
1. A Human Rights Assessment of the Draft Palestinian Constitution, with N Siam and T Atiya, AAHRN, July 2012.
2. Constitution Drafting for Palestine: Towards An Inclusive, Consensus-Building Process, Atlanta, The Carter Center, April 2011.
3. Negotiating Differently: Towards Principled Negotiation of the Palestinian Refugee Question, in International Conference on Palestinian Refugees: Conditions and Recent Developments (Conference Papers), Al Quds University, pp 312-323, 2009.
4. Correspondents' Reports – Occupied Palestinian Territory, Volumes 2 through 11, Yearbook of International Humanitarian Law, Cambridge University Press, 2000-2009.
5. 'The Israeli Disengagement from the Gaza Strip: An end of the Occupation?', Vol 8, Yearbook of International Humanitarian Law, pp 356-368, 2007.
6. 'The ICJ's Advisory Opinion on the Consequences of Israel's Construction of a Separation Barrier in the Occupied Palestinian Territories: a Move in the Right Direction or an Impediment to Peace?' Vol. 7 Yearbook of International Humanitarian Law, pp 373-387, 2006.
7. 'The Negotiation Process: The lack of a human rights component', Vol 10 (No. 3) Palestine-Israel Journal of Politics, Economics and Culture, pp 5-16, 2003.
8. Dealing with past human rights violations in the context of peace negotiations: the experience in the Northern Ireland, South African and Israeli-Palestinian situations, paper presented at a seminar organized by the Transitional Justice Program, University of Ulster, United Kingdom, November 2001.
9. Dealing with human rights in peace negotiations: the lessons of South Africa, Northern Ireland the Israeli-Palestinian situations, paper presented for the Durban Conference Against Racism, September 2001
10. Negotiating Human Rights in Peace Processes: The Lessons of South Africa, Northern Ireland and the Palestinian-Israeli Situations, Ph.D. thesis, submitted to the University of Ulster, NI, UK, 2001.
11. Residency Rights of Palestinian Children: Compatibility of Israeli Procedures and Practices with Applicable Intel-national Standards, (Ramallah: PICCR, 1999). (Arabic).
12. In Light of the Israeli Draft Law on Denying Compensation to Palestinians: Accountability of the Israeli Occupier for Violations of Palestinian Rights, (Ramallah, Al-Haq, June 1998), with Munir Pujara. (English).
13. Guarantees for the Respect of Human Rights in Palestine: Present Problems and Future Prospects, (Jerusalem: LAWE, December 1997). (English).
14. The Right to Freedom of Assembly: an Analysis of the Position of the Palestinian National Authority, Revised English version with preface, (Ramallah: Al-Haq, 1997). (English).
15. 'The Right of Non-Jerusalemite Spouses of Jerusalem Residents to Work in Israel and Jerusalem', in Proceedings of a Technical Workshop on Residency Rights of Palestinian Jerusalemites Sponsored by HAMOKED, (Jerusalem: HAMOKED, 1994) (English; also available in Hebrew).
16. Co-author, Al-Haq's Human Rights Assessment of the Declarations of Principles on Interim Self-Government Arrangements for Palestinians, (Ramallah: Al-Haq, 1993). (English).