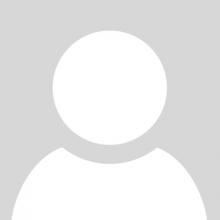 Faculty Member - Department Of Social And Behavioral Science
ELSAKKA, Abaher, La question palestinienne, question méditerranéenne."After paris - 13.11.15 conflits, exodes, attentats notes et analyses de chercheurs du monde entier", sous la direction de Pierre Musso, aux éditions Manucius.2016.138.p.
Abaher El Sakka, Aude Signoles et Myriam Catusse, « Entretien avec Abaher El Sakka ; Palestine : les chantiers de recherches en sciences sociales sur les révolutions arabes », Revue des mondes musulmans et de la Méditerranée.
Palestinian Youth Social Movement's Protesters, in Birth of the Arab Citizen & the Changing of the Middle East, The edited by Stuart Schaar and Mohsine El Ahmadi; Foreword by Alain Touraine, Interlink Publishing ,Northampton, USA, 2015.
Abaher El-Sakka, Sergio Bianchi, Costumes traditionnels palestiniens, vecteurs de construction, identitaire. In les acteurs de la broderie, qui brode quoi et pour qui Danièle Véron-Denise et Françoise Cousin (dir), Edition Sepia, 2013, pp.139 – 149.
Abaher El-Sakka, Les mobilisations protestataires palestiniennes actuelles, L'IREMMO, Institut de Recherche et d'Etudes Méditerranée Moyen- orient, l'Harmattan, 2013, pp.171-181.
Supporters à distance : les fans du Barça et du Réal en Palestine, La réception populaire de clubs Barça-Real dans la société palestinienne, in Jeunesses arabes. Loisirs, cultures et politique. Laurent Bonnefoy, François Burgat et Myriam Catusse (dir.), La Découverte, 2013.
Revendication identitaire et représentations sociales : émergence d'un nouveau mode d'expression artistique de groupes de jeunes Palestiniens. Cahiers de Recherche Sociologique, No 49, 2010, pp.47–62.
"Le théâtre dans la société palestinienne" dans Créations palestiniennes, Horizons Maghrébins - le Droit à la Mémoire, Presses Universitaires du Mirail, Toulouse. N ° 5 7 /2007, pp.49- 57.
Palestine : Diversité et modes d'identification des conceptions du retour, Revue Diasporas Histoire et société, Laboratoire Framespa- CNRS (UMR 5057), Toulouse, 2006, pp. 90-105.
« Nouvelles formes de consommation en Palestine : Emergence d'un nouveau mode d'expression ou d'appropriation du politique », dans Ferrando Y Puig J. et Giamporcaro-saunière S. (dir.), pour une « autre » Consommation, sens et émergence d'une consommation politique, l'Harmattan, 2005.pp 165-177.
Frontières palestiniennes : la crise conflictuelle entre l'histoire et la géographie, in Regards géopolitiques sur les frontières, (dir) Bouquet et Hélène Graciet-Velasco, Paris, Harmattan, 2007.
L'imbrication du patriotisme palestinien dans le nationalisme arabe », dans Feith M. (dir.), Nationalismes et régionalismes : des nations avec ou sans Etat, CRINI (Centre de Recherches sur les Identités Nationales et l'Interculturalité), université de Nantes, 2 005, pp.167-181.
Al Diwan : "Une institution entre transmission et reproduction sociale", dans Bouget D. et Karsenty S. (dir.), Regards croisés sur le lien social, Paris, L'Harmattan, 2005, pp.351-363.
« La mémoire collective palestinienne, formation d'une identité plurielle fondée sur la mémoire d'événements fondateurs » in Suaud C., Guibert P., et Moreau G., (dir), Le temps, Actes de colloque. Nantes, MSH Ange Guépin/Cens, 2001. pp.45-57.