The Deepest Wound: The Colonial Policies for Quarrying in Palestine, lecture
Center for Development Studies cordially invites you to attend the Fifth lecture entitled:
The Deepest Wound: The Colonial Policies for Quarrying in Palestine
The Fifth lecture will host:
Architect Lama Shehadeh an architect and urban planner. She obtained her master's degree in city and regional planning from Cornell University in the US. Lama's academic researched focused on the intersection of architecture and urban planning with identity, spatial justice, environmental and political conflicts, and social formation. Lama worked in city planning departments in Pittsburgh and in Washington DC. Now, she works on master plans for Arab towns and villages.
The lecture will discuss the Israeli planning of quarries in historic Palestine as a colonial act. The act that drained nature and built the Israeli state at the expense of the Palestinian people – their health and their future development.  How did Israel secure the raw materials for construction within the occupied territories of 1948? And how, later, did it turn the West Bank territories into a backyard for quarries, where chaos and injustice dominate? How did Israel steal Palestinian resources and what is the role of environmental and planning laws in producing the tragic reality and establishing Israeli control over the raw materials market in all of Palestine?
The lecture is facilitated by: Khaldun Bishara, Department of Social and Behavioral Sciences 
Note: The meeting will be in Arabic
ID : 841 6032 9002
Code : 831248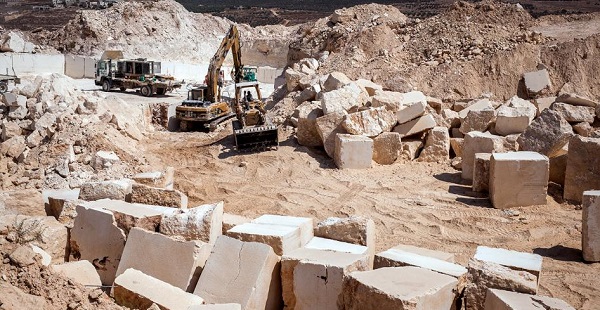 Confirm attendance/participation?:
No
More information:
Photo Credit: WAFA News Agency