Public Presentation on Disarming Design's Intimate Terrains Summer School
The Palestinian Museum and Disarming Design from Palestine will conclude the "Intimate Terrains" Summer School with a public presentation and exhibition on the prototypes developed by the school's participants and inspired by the themes explored in "Intimate Terrains". The prototypes for useful products and their narratives are the fruit of an intensive programme of nuanced tours of the exhibition, specialised lectures, extensive work with local artisans, and field trips to different landscapes in Palestine. After the presentation, these thought-provoking designs and their compelling stories will go into production and will be sold via Disarming Design from Palestine and the Palestinian Museum giftshop.
You are cordially invited to attend the presentation and share your feedback with the participants!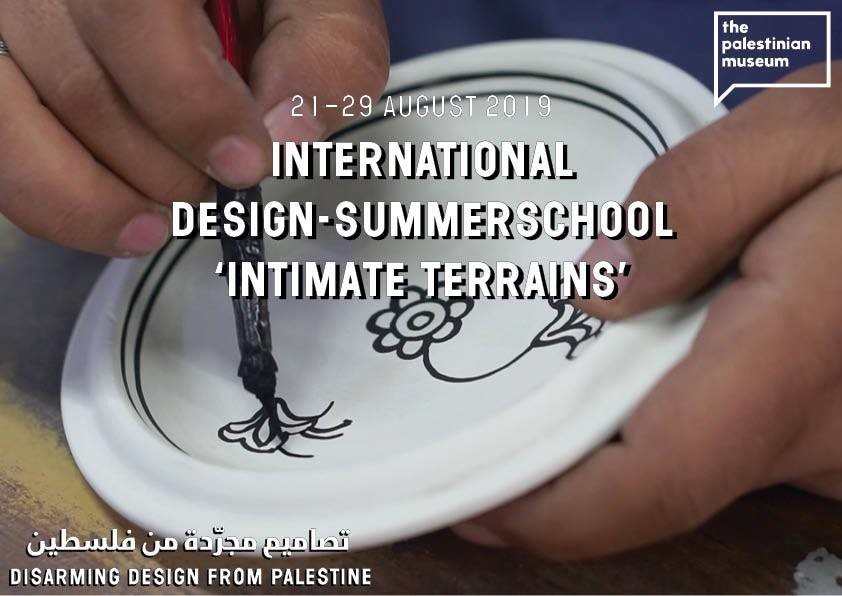 Venue:
The Palestinian Museum
Confirm attendance/participation?:
No