Discussion on Postscripts to the Anthropocene
The Windsor Birzeit Dignity Initiative in cooperation with the Qattan Foundation a round table discussion initiated by a presentation entitled
Postscripts to the Anthropocene
presented by
Lieven De Cauter
about the relation of human beings to the Planet, and the inevitable destruction that the capitalist system, and it technological drives will lead to, and about the need to confront this trajectory and reverse it.
Lieven De Cauter is a Belgian philosopher, writer, activist, and contemporary art historians. He published on modern art, architecture, and politics.
The intervention will be followed by an open discussion.
The speaker will make his presentation in English and simultaneous translation will be provided.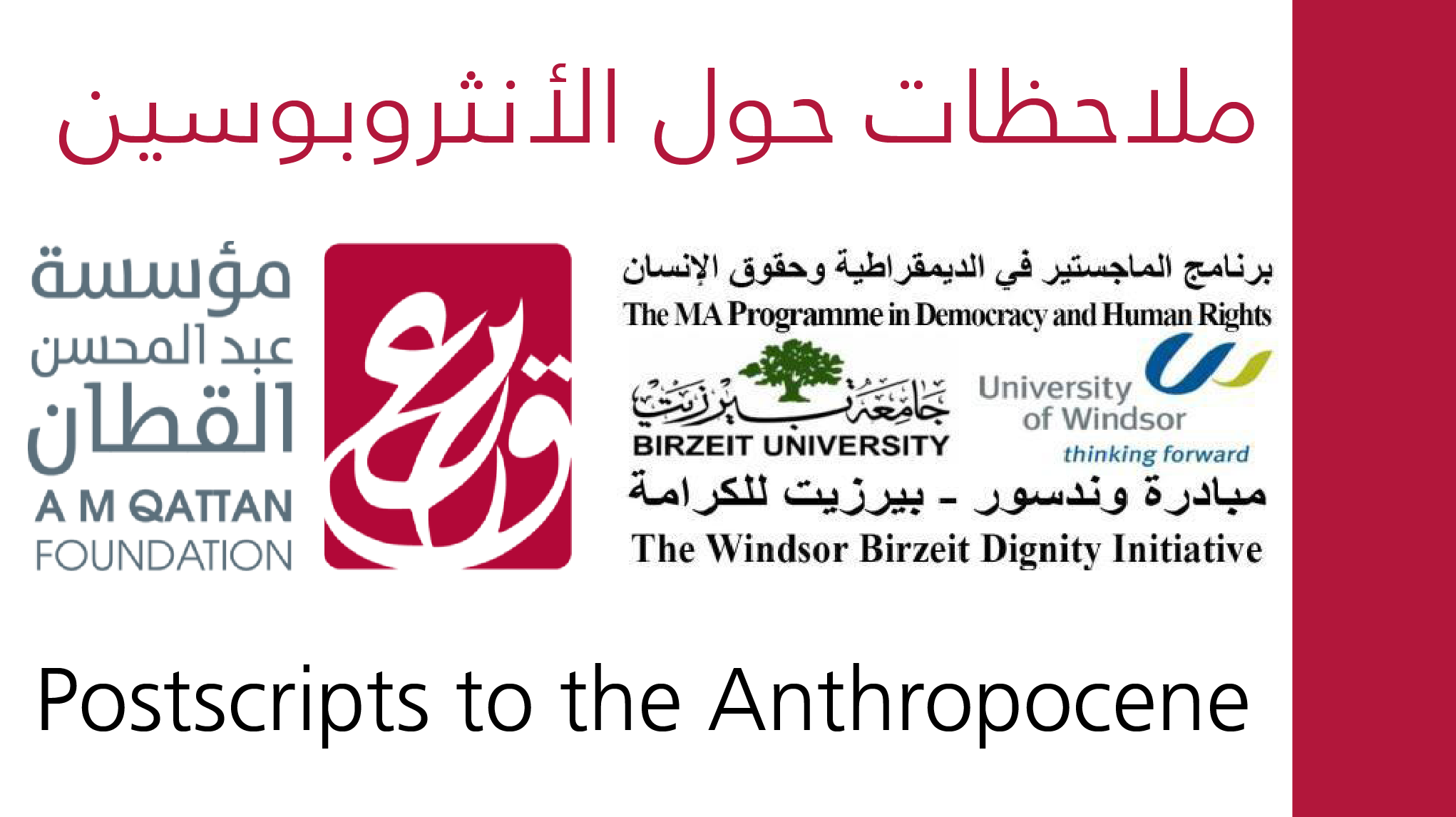 Venue:
Room 355 at Muwatin (the Institute of Law Annex Building)
Confirm attendance/participation?:
No