Opening "Exile is Hard Work" Aissa Deebi exhibition
Birzeit University Museum cordially invites you to attend the opening of the exhibition:  
by
Aissa Deebi
"Exile is Hard Work"  
In conjunction with the exhibition at Birzeit University, we are pleased to invite you to attend a book launch and artist talk entitled " The Struggle over Universals: Claiming the World Within and Beyond War, Occupation and Exile". The event will take place on Sunday November 5th 2017, from 18:00- 20:00, at Khalil Al-Sakakini Cultural Center. Artist Aymon Krel will moderate the panel with contributions by: Noah Simblist, Beral Madra and Rawan Sharaf. 
The exhibition will run  untill 4th  January, 2018.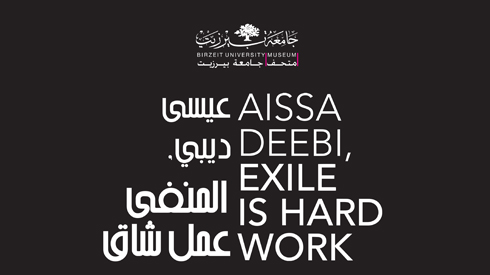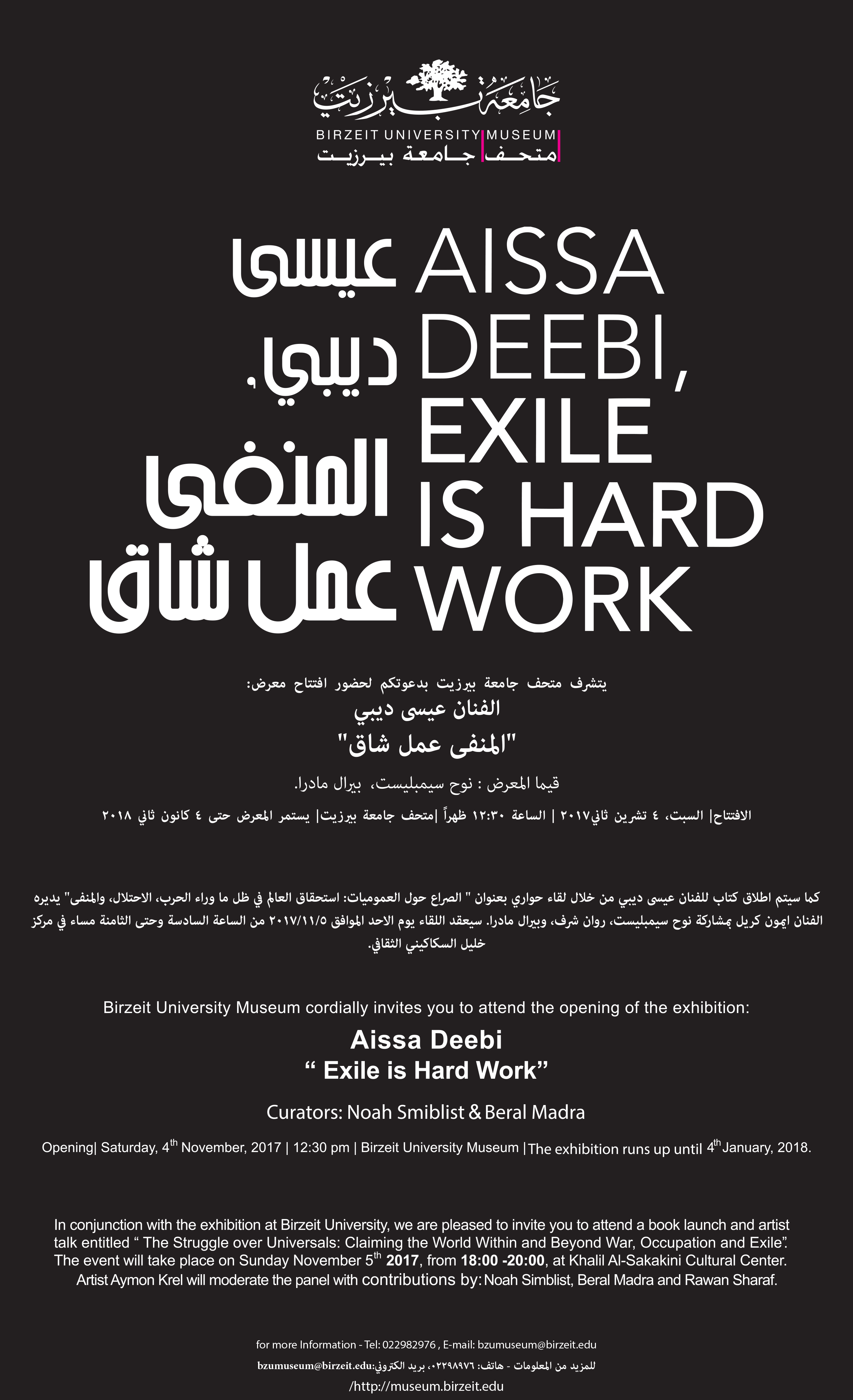 Venue:
Birzeit University Museum
Confirm attendance/participation?:
No