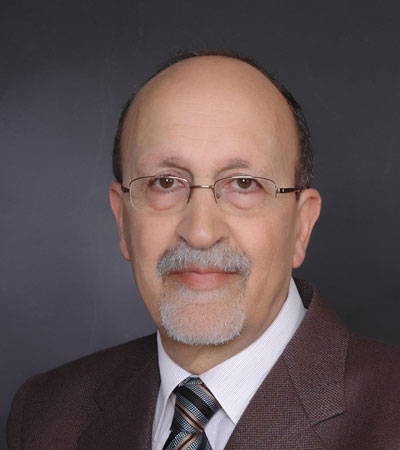 Nabeel Kassis
(president 2004 - 2010)
Dr. Kassis holds a PhD in Nuclear Physics from the American University of Beirut (1972) and a Master's degree in Physics from the University of Mainz, Germany (1969). He worked and taught at the University of Jordan (1972-1978) and Birzeit University (1980-1994), and he spent stints as  a research fellow in universities and specialized institutions in Germany, Britain, Italy, and France. Dr. Kassis has published many research papers in nuclear and theoretical physics, authored many articles and policy papers, and gave numerous interviews, on political, economic, educational, and cultural issues of public interest. He also participated in several international forums on political, educational, scientific as well as peace and security issues.
Currently Dr. Kassis is Director General of the Palestine Economic Policy Research Institute (MAS), Chairman of the Board of the Palestine Capital Market Authority (PCMA), member of the Board of Directors of the Yasser Arafat Foundation (YAF), and Chair of the Yasser Arafat Museum Committee. Dr. Kassis headed the Technical and Advisory Committees of the Palestinian negotiating team in 1993 and 1994. He was a member of the Palestinian team to the Madrid Peace Conference and was appointed Deputy Head of the Palestinian delegation to the peace negotiations in Washington in 1992 and 1993. He also served in the interim phase negotiations in 1994 and 1995 and in the final status negotiations in 1999. Dr. Kassis was Minister in charge of the Bethlehem 2000 Project 1998-2002, Minister of Tourism in 2002-2003, Coordinator of the Ministerial Reform Committee in 2002-2003, and Minister of Planning in 2003-2004. He assumed the post of President of Birzeit University between 2004 and 2010 and served as Minister of Finance 2012-2013.