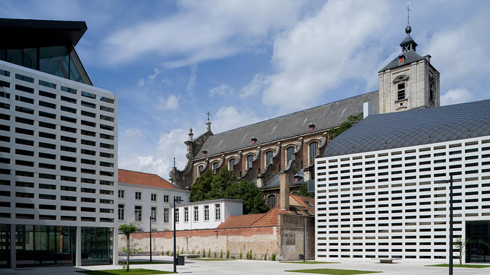 The External Academic Relations Office 
cordially invites you to attend a workshop
Master Degree Scholarships at
the College of Europe
The University offers fully covered Scholarships for Palestinians in the fields of:
 European Interdisciplinary Studies
European Economic Studies
EU International Relations and Diplomacy Studies
European Legal Studies
European Political and Governance Studies
Master of Arts in Transatlantic Affairs (MATA)
on Saturday, 25/11/2017 (from 11:00 am to 12:00 pm)
at Room 317 (Institute of Law)
presented by
Ms. Alaa Jadallah/ Ambassador of College of Europe in Palestine
More information about the Scholarships 
(https://www.coleurope.eu/admission)
College of Europe: is an independent university institute of postgraduate European studies with the main campus in Bruges, Belgium. It was founded in 1949 by leading European figures. It has the status of "Institution of Public Interest" and operates according to Belgian law. Since 1993 the college also has an additional campus in Warsaw, Poland.