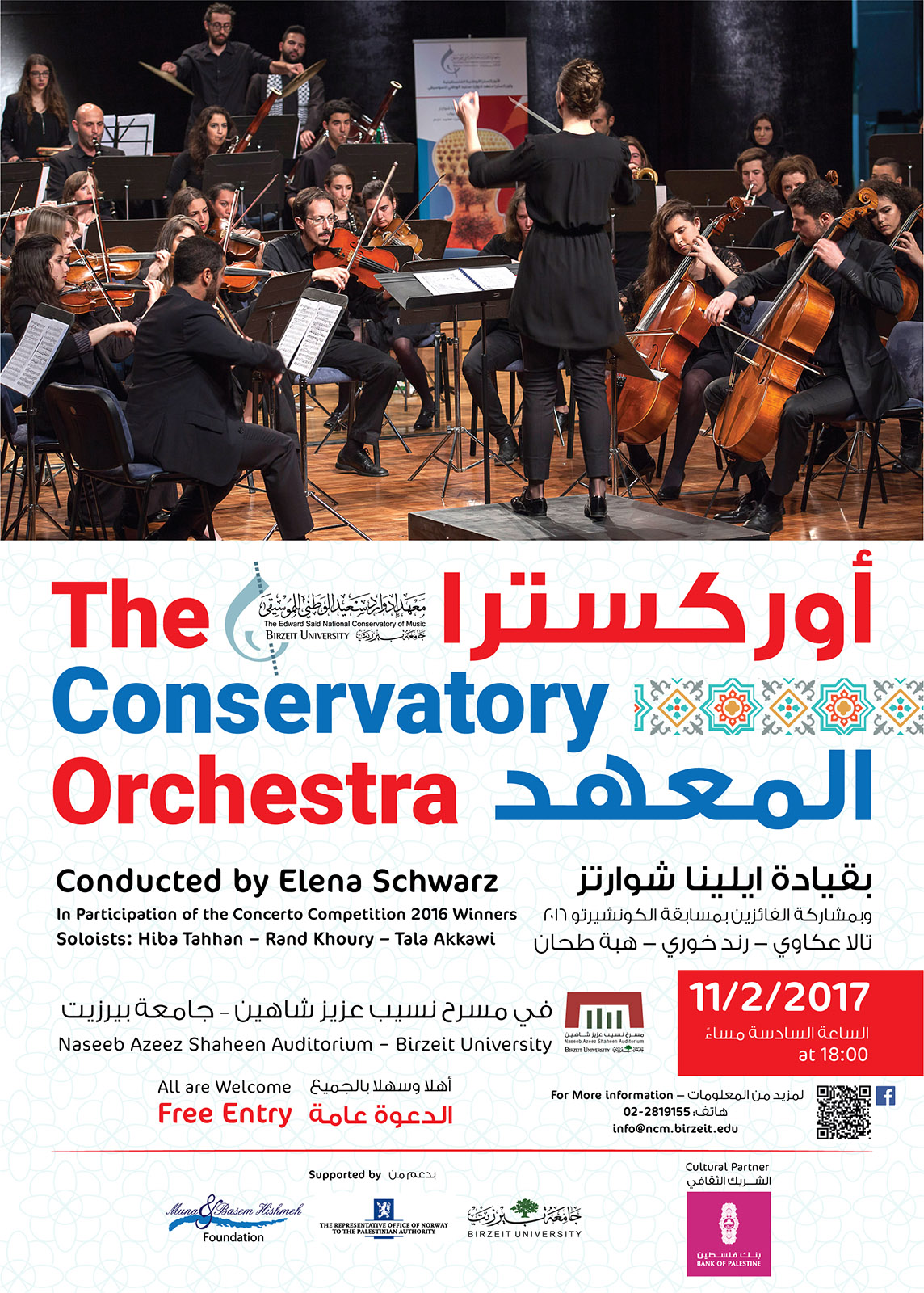 The Conservatory Orchestra

Conducted by Elena Schwarz
& in Participation of Hiba Tahhan – Rand Khoury – Tala Akkawi 
65 musicians from ESNCM
11/2/2017 AT 18:00 AT Naseeb Azeez Shaheen Auditorium – Birzeit University
Performing Borodin's Polovtsian Dances, Schubert's Unfinished Symphony, 1st Movement, Haydn's Cello Concerto, 1st Movement, 
Mozart's Horn Concerto, 3rd Movement, Rodrigo's Guitar Concerto and Alqasabji's Thikrayati.
This concert is open to all music and orchetsras audience in Palestine. You can get your invitation from the ESNCM branches. 
For information and reservation 
2819155 
[email protected] 
Supported by: Birzeit University, the Representative office of Norway to the Palestinian Authority, Muna and Basem Hishmeh Foundation.
Bank of Palestine - the Cultural Partner