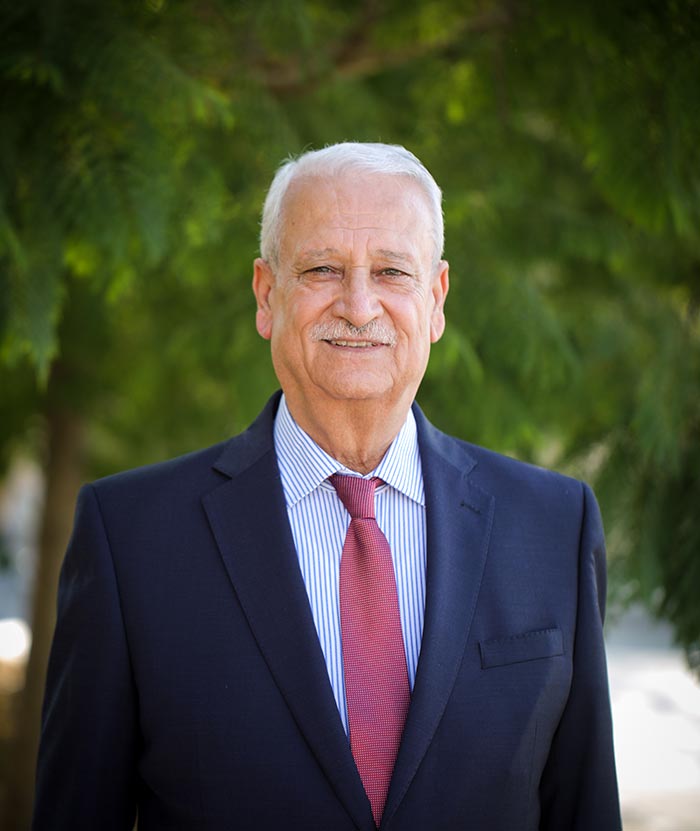 A Welcome Message from the President
Welcome to Birzeit University! I am excited to start the new academic year 2018-2019, and I hope you are excited as well as you discover more about our campus, programs, research and learning opportunities that will support your academic success and help you fulfill your ambitions.
Birzeit is more than a university- it is a diverse community, led by our dedicated faculty and staff who are here to help you grow and blossom and achieve your greatest ambitions.
Your journey at Birzeit is a journey of self-discovery and moving forward toward growth and success. I encourage you to seize the opportunities you will have, inside the walls of the classroom or outside it, ask questions about yourself and the world, and aim big- the sky is your limit!
Birzeit is more than a university; it is a close- knit community whose special mission focuses on developing entrepreneurial mindsets among students and faculty members, to help every and each member in Birzeit community to grow and blossom. Our strategy for the upcoming five years maps our and your way to achieve this, whether it is developing your leadership skills, exploring your passion in arts, doing your own project or research, volunteering in your community, and/or finding your own career. We offer all that at Birzeit University! 
Our programs, strengths and advantages are too numerous to catalogue here. Therefore, I invite you to browse our website to learn about them. You may access our programs, courses, and events at an architecturally-celebrated campus overlooking a series of peaks that spreads toward the Mediterranean. 
As we begin the new academic year of 2018-2019, I encourage you to share your enthusiasm from the future of our dynamic, vibrant, and diverse learning community. We have many opportunities before us, and a lot to celebrate. Let us be steadfast in keeping our mission in fostering entrepreneurship and innovation, always at the forefront. 
With best wishes,
Abdullatif Abuhijleh