"Affiliation, sincerity, and hard work were the three golden rules that led Birzeit to successfully make its way from a college to a university. In Birzeit University, one can roam freely in the wide fields of knowledge and affect change in the public sphere, each by utilizing knowledge gained in their fields of expertise . Education is human engineering that is used by those in power as a tool for direction and control ."

Ramzi Raihan

Proffesor of Physics, and one of the founders of BZU
Birzeit University's successes and achievements were led by its key founders and prominent leaders, who strived to develop Birzeit from a small secondary school to one of the most distinguished higher-education institutions in Palestine and the world. These founders are honored for their contribution that made Birzeit an academic and cultural landmark.
Nabiha Nasir (1891-1951)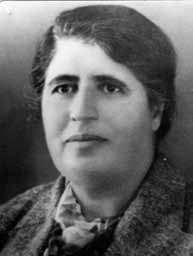 Nabiha Nasir was the co-founder of Birzeit School, and a prominent activist in the movement for women's rights (like many of the upper and middle class Palestinian women during the first half of the twentieth century). On October 1938, she gave a speech at the Eastern Women's Conference in Cairo in which she defended Arab unity as a way to encounter the threats faced by Palestine. 
Musa Nasir (1895-1971)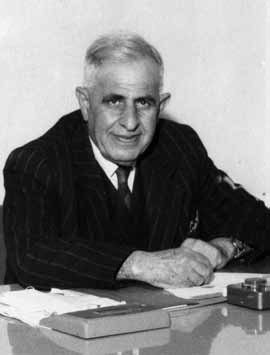 Musa Nasir earned his degree in Physics from the American University of Beirut in 1914. After the Nakba in 1938, he was involved in the management and development of the family school in Birzeit. In the 1950s, he introduced the concept of a "pilot year" for students after they finish high school. He believed strongly that student specialization in fields of education at university did not fully mature them and make them aware of the world. This experimental year was followed with the first university class.
In the fifties, Musa Nasir was twice elected to the Jordanian parliament and held ministerial positions in the Jordanian government. In 1959 and 1960, as minister of foreign affairs, he delivered two speeches at the United Nations General Assembly, in which he addressed the Palestinian issue and the refugee issue. He retired from politics in 1961 after being disappointed by the political status quo. Then he devoted his time and energy to the development of Birzeit College and education in general, and to defending the Palestinian cause in various international forums, focusing constantly on the moral dimension of the Arab-Israeli conflict. He worked as president of Birzeit College from 1947 until his death in 1971.
Dr. Hanna Nasir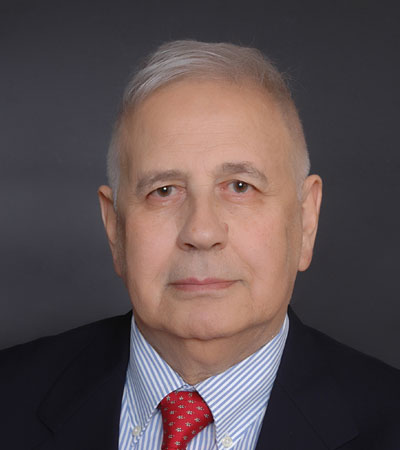 Dr. Nasir is the Chairperson of the Board of Trustees. He studied at Birzeit College (when it was a high school) and obtained a bachelor's and a master's degree in physics from the American University of Beirut, after which he obtained a PhD in nuclear physics in 1967 from Purdue University in the USA. In 1972, Dr. Nasir chaired a team that included the late Dr. Gabi Baramki and Mr. Ramzi Rihan to develop Birzeit College into a University. Dr. Nasir became the first President of the University and remained so until his retirement in 2004.
In November 1974, Dr. Nasir was expelled to Lebanon by the Israeli occupation authorities without any charges. The proclaimed reasons were incitement against occupation. During his exile, Dr. Nasir remained as the President of the University and assumed his duties from an office in Jordan specially set for that purpose.
Gabi Baramki 
Gabi Baramki received his BA and MA degrees in organic chemistry from the American University of Beirut and his Ph.D. from McGill University in Montreal, Canada.  He was instrumental in establishing the community college program in 1953 as dean of Birzeit College and guided the development of the college into a university in 1972 as vice-president. Later, when the president of the university was deported in 1974 by Israeli authorities, he served as acting president until 1993.
During his tenure as acting president, Birzeit University grew in all respects, increasing the size of its campus and buildings as well as programs and population. 
Samia Khoury
 Mrs. Khouri studied at Birzeit College (when it was a high school) and went on to obtain a bachelor's degree from Southwestern University in the United States. She returned to work at Birzeit College from 1954-1960 as an Executive Secretary and Registrar. She then volunteered in the post of Secretary General and Personnel from 1974 until 1977 during the transitional period of the college becoming a university.