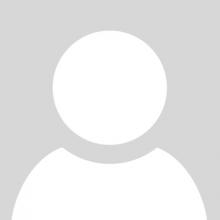 Acting Chair Person - Department Of Nursing

Education:
B.A degree in Nursing science, Arab Colleges of Medical Health, Al-Quds
University. (R.N).
Master degree (Clinical Nursing Specialist) at University of Jordan
(Comprehensive exam – Passed)
Professional Experience:
I.C.U Nurse (2 yrs.) and Theatre Nurse (1.5 yrs.) in Ramallah Governmental Hospital.
Theatre and C.S.S.D Nurse, Arab Care Medical Hospital, Ramallah (Head Nurse)
Sept. 1996 to August 2004
Emergency Room Nurse, Palestine Red Crescent Society, Al-Bireh
  January .2007  to July 2009   Educator at International Academy For Health Sciences  KSA
September .2009 till now  Faculty Member - Department Of Nursing   -Birzeit University
Professional Courses:
First Aid Course – Rafidia Governmental Hospital (Nablus)
Trauma Course in Hadassah Hospital, (Jerusalem).
Open Heart Surgery's, Ramallah Governmental Hospital. (1 yr)
Sept. 2003
Attending the seminar on advanced support for Weapon Wound.
E.C.G (analysis and interpretation) course –Islamic Hospital / Jordan
Basic and advanced Cardiac life support course –Islamic Hospital /Jordan
          Attendance of the first Jordanian Nursing Council international conference * Nursing:  Global Citizenship * Amman – Jordan
-          April 2006
       Attendance workshop titled * Evidence –Based Practice * Amman –Jordan
-          August 14 to October 12 , 2006
English language courses and leadership training program of the University of Arkansas at Fayetteville, AR.( U.S.A )
-          November 26 to December 7,2012
Training in Intensive Care Nursing at the American University of Beirut
-          November 4-22,2013
International Visitor Leadership Program on 21 st century public health challenges at USA
-          August 30-september 11,2014
Critical care course at Regional Life Support Training Center and Alestiklal Hospital
Amman –Jordan
-          September 20,2014
Basic Life Support Certification ( AHA ) at Juzoor for Health and Social Development
-          September 25,26   2014
Education the educators in health course at Juzoor for Health and Social Development
-          September 27,28  2014
ACLS Provider (AHA ) at Juzoor for Health and Social Development
Professional courses at KSA
-June 2007
Attendance of Basic Life Support (Provider Course ) according to the standards and guidelines of the American Heart Association at North West Armed Forces Hospitals Administration .Tabuk ,Saudia Arabia
-June 2007 
Attendance of first aid course at North West Armed Forces Hospitals Administration .Tabuk ,Saudia Arabia
-June 2007
Attendance the heart saver CPR course according to the curriculum and guidelines of American heart association conducted at  North West Armed Forces Hospitals Administration .Tabuk ,Saudia Arabia
-June 2007
Attendance of I.V cannulation course at North West Armed Forces Hospitals Administration .Tabuk ,Saudia Arabia
-February 2008
Attendance of course in Important Laboratory Topics at  King Khaled General hospital ( Health Education Department )
-May  2008
Attendance of course in Common Surgical Problems at King Khaled General Hospital ( Health Education Department )
I have professional Accreditation Certificates from Saudi Commission for Health Specialties